prof. dr hab.
Zdzisław Stolarczyk
trombone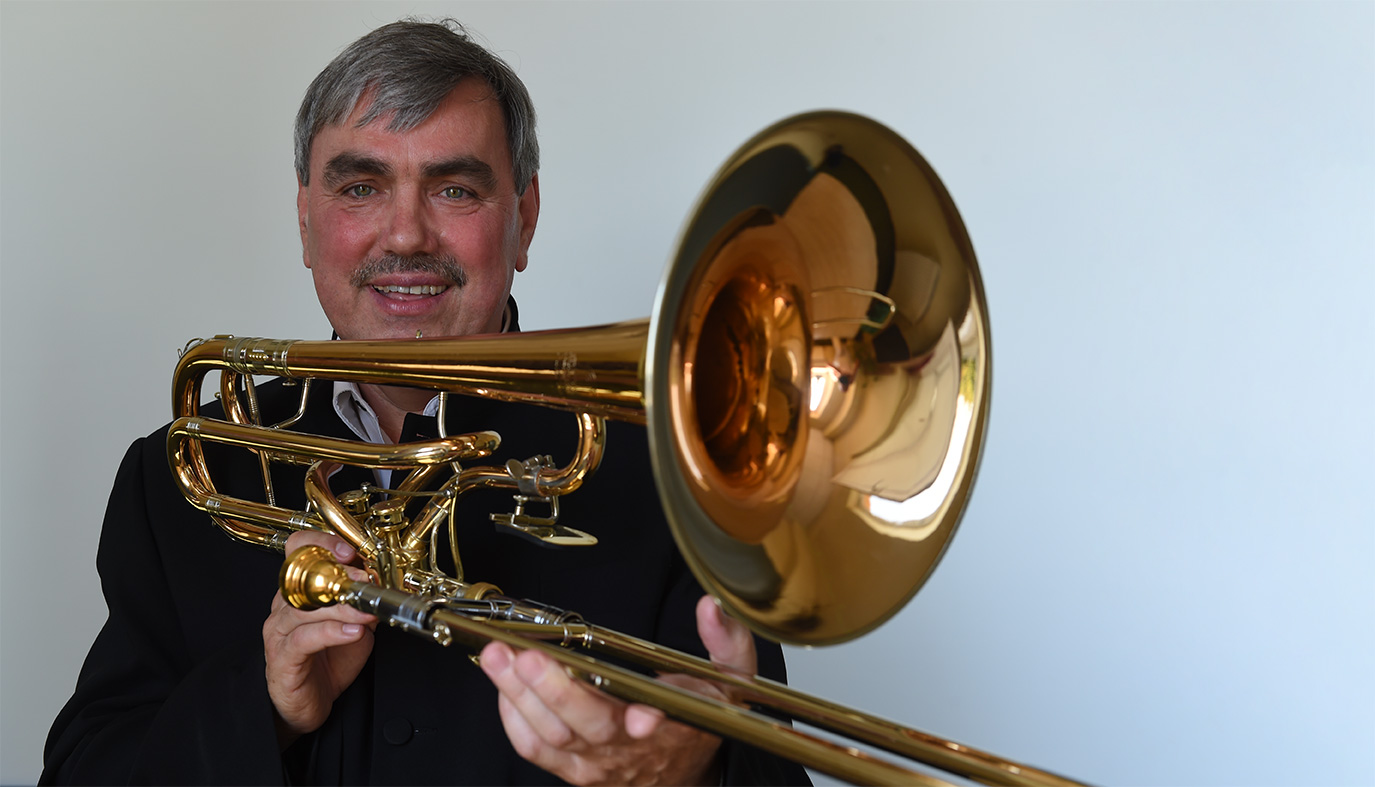 Zdzisław Stolarczyk graduated from the Karol Szymanowski Academy of Music in Katowice, trombone class of prof. Roman Siwek.
Since 1979, he has worked as bass trombonist at the National Symphony Orchestra of the Polish Radio in Katowice, at the same time collaborating with numerous orchestras and music ensembles in Poland and abroad, such as: the National Philharmonic, Sinfonia Varsovia, Sinfonietta Cracovia, Capellae Cracoviensis, Radio Chamber Orchestra of Hilversum (Netherlands).
Among his achievements as an orchestra musician are over 1500 performed concerts, 115 tours abroad, 62 TV programmes, over 11000 minutes of recordings of archive music and 45 CDs. Aside from his full-time job as an orchestra musician, he is a solo performer, chamber musician and lecturer during international and national symposia, academic sessions and seminars.
He is a well-known and acknowledged teacher who started his teaching career in 1986 at the National General Primary and Secondary Music School in Bielsko-Biała, in 1997 at the Academy of Music in Cracow and, since 2015, at the Fryderyk Chopin University of Music in Warsaw. The crowning of his career was him being awarded with the professorial title in music by President of the Republic of Poland.
His students are multiple winners of top prizes at international and national competitions. His graduates work for leading orchestras and music ensembles in Poland and abroad.
He is a consultant for the Centre of Artistic Education in Warsaw and expert for the Ministry of National Education in committees for professional promotion of teachers, he regularly sits on the jury of international and national competitions. In 2005, he was a co-founder and then, for two terms of office, chairman of the Polish Association of Trombone and Tuba Players. He has been a co-organiser of ten editions of the International Interpretative Brasswind Instruments Competition Brno (Czech Republic).
He has received a number of awards for his artistic, academic and teaching achievements.